Introduction
--- What is this week about? ---

- Mechanical Design : Make a machine, including the end effector, build the passive parts and operate it manually.
- Machine Design : Automate your machine. Document the group project and your individual contribution.
--- What did we make? ---
Inspired by the popular beer-pong game, we decided to make a throwing game, increasing the difficulty as well as the entertainment value of the original game. As an extra obstable, the ball must now fly through a mobile iris sliding laterally before reaching the bottom of the emblematic red cup.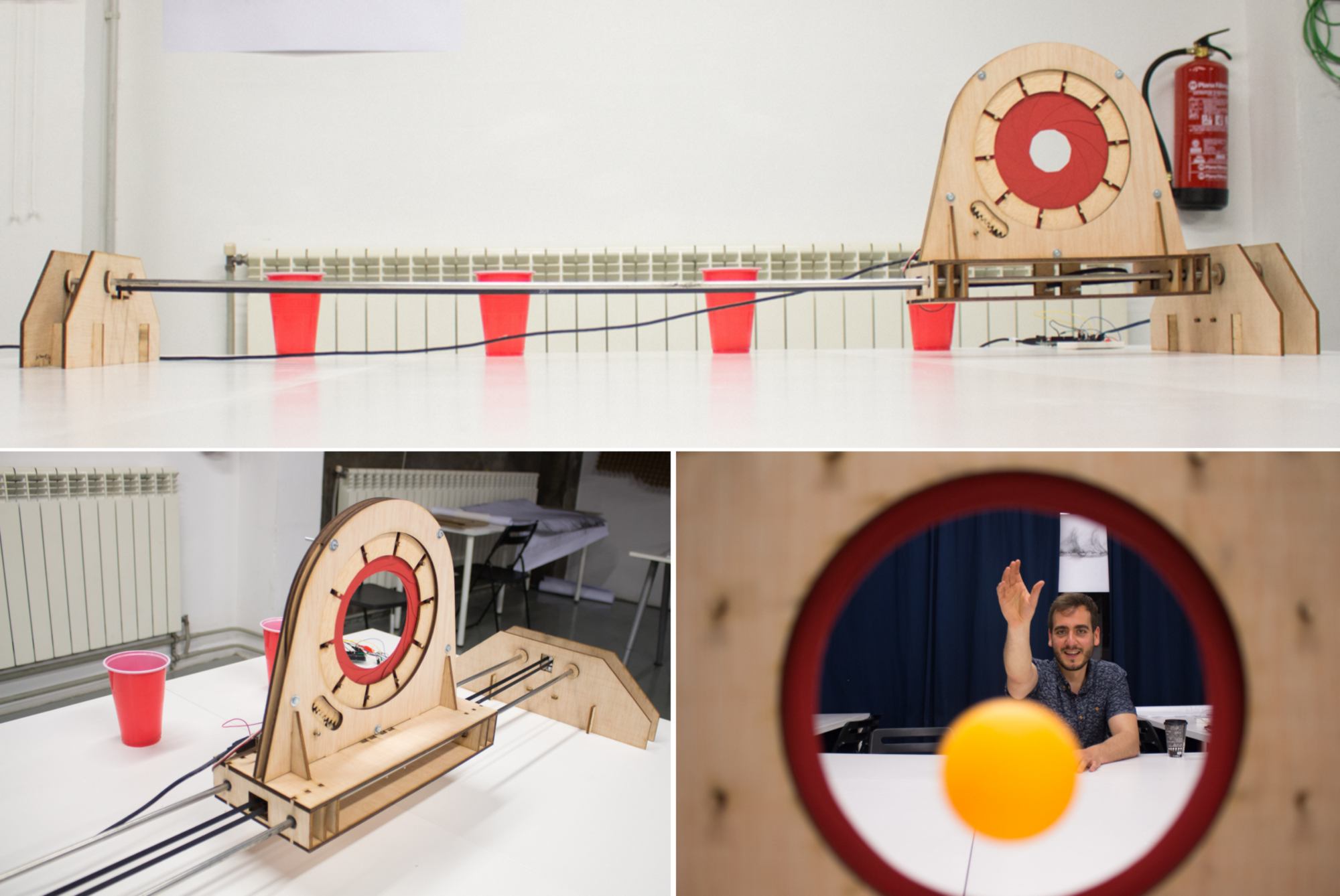 Conclusion
--- What did we learn? What could we do differently? ---
We think the overall experience was insightful. We issue we faced with the stepper motor and the shield was by far the most challenging, since we did not know whether the issue was coming from the code or the hardware.
Also, the limitation of range of the first servo motor was a complete surprise and slowed us down.
If we had to do it again, we would use a different material rather than plywood, which was generating too much friction. We would consider acrylic.
Thanks for reading!